The Paithani, a staple of every Maharashtrian bride's trousseau, is known as the 'Queen of Silks' and takes a prominent place among India's vast array of handloom sarees. Originating from Paithan, a town in Maharashtra's Aurangabad district. It comes in six and nine-yard lengths and is distinctive because both sides of the saree have the same weaving. The weavers make the motifs in the saree seem so realistic that the leaves appear to be plucked from trees, the flowers appear to be growing on the textile, and the raised geometric forms and figures from the Ajanta caves leap out from the cloth. When draped over the shoulder, their distinctive design of wide border and an oblique body makes them extremely appealing.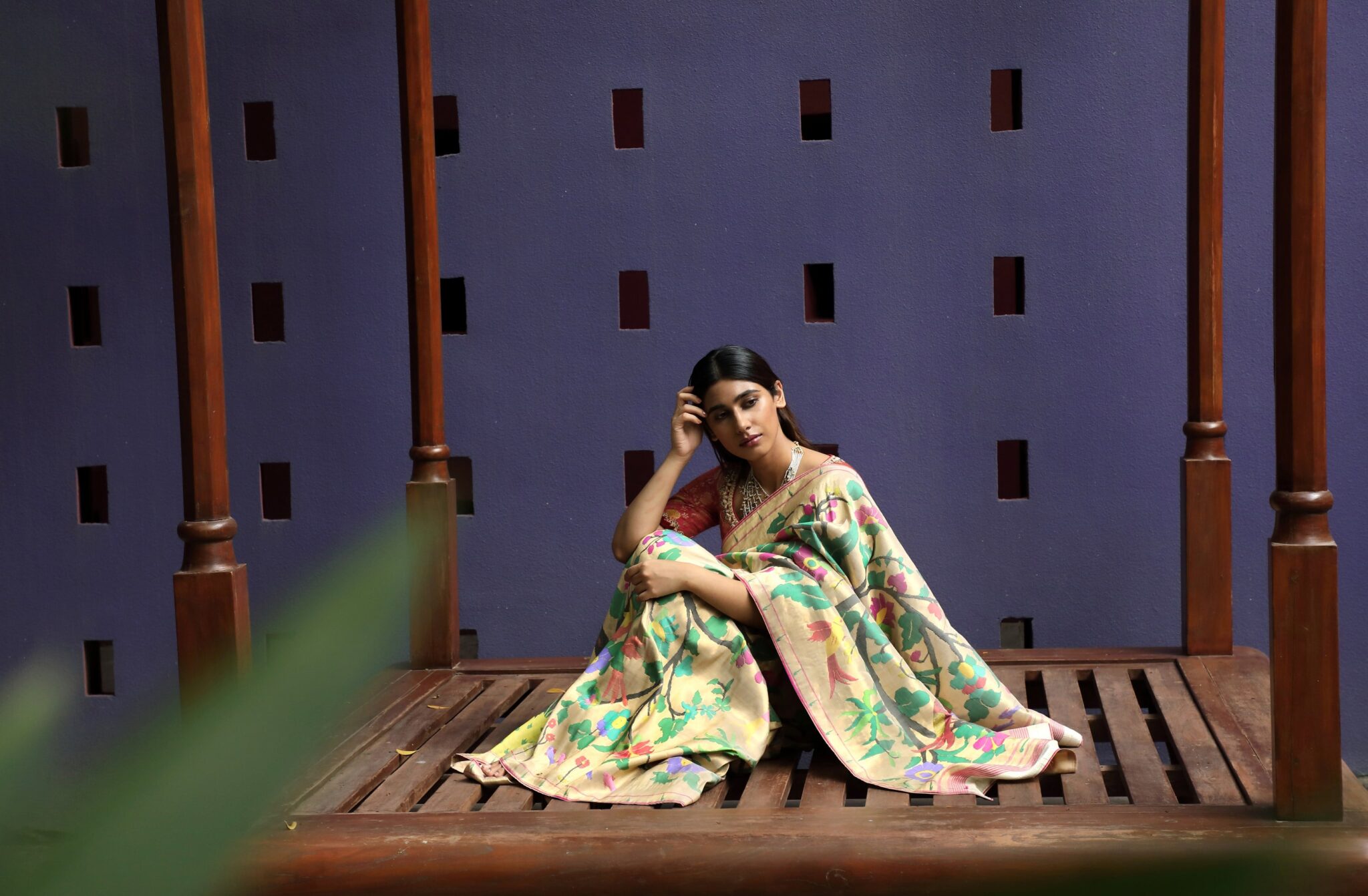 Paithani sarees have survived in their traditional designs for over 2000 years and are still made using the same weaving process. The border of the Paithani saree is one of the most prominent features it. The complex inlay border pathways require a master weaver, even if the main body was woven by a very competent weaver. The borders and pallu were crafted of pure gold combined with copper to give it strength during the Peshwas' reign. One kilogram of gold to One tola of copper was the ratio. The zari was created by spinning the mixture into a tiny wire. In recent times, Zari is constructed of silver which is plated with gold.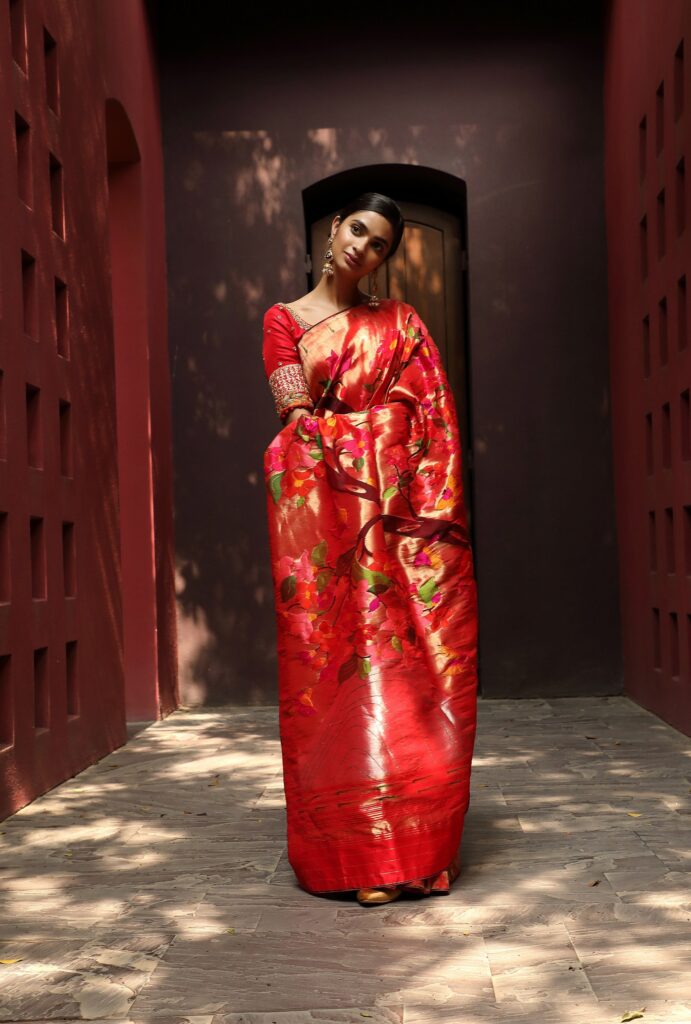 Different dynasties that controlled the state from time to time brought new techniques and materials to it. Furthermore, this art has traveled through generations in weavers' families in Paithan and has seen evolution at every stage. Each Paithani motif represents 2000 years of tradition and culture. It not only displays a deep understanding of human history but also the deep relationship that exists between Nature and the factors that make our lives pleasant. Traditionally, parrots, peacocks, and lotuses were mostly adorned on the saree with a lot of intricacy and details; during the Peshwa period, the Hans motif, the Ashrafi motif, and the Asawalli were equally popular. The pallu usually consisted of Muniya, a kind of parrot that is woven in the borders in green, with a whimsical touch of red at the mouth. Over the course of 2000 years, artisans have innovated and embraced each motif that gives us a narrative about our culture. This has left an indelible impression on Maharashtra's piece of art.