Source: https://www.iwmbuzz.com/movies/celebrities-movies/shraddha-kapoor-vidya-balan-shilpa-shetty-stars-rocked-paithani-saree-look/2020/12/23
Maharashtrians and Ganesha have a long-standing relationship. This is the festival that these individuals have been looking forward to all year. But what good is the holiday season if you can't be your most fashionable self these days? And what better way to honor Ganesh Chaturthi other than donning the most magnificent Paithani Saree?
Just like Bengalis wear red and white Jamdanis during Durga puja, The Paithani is always a safe pick when it comes to sarees for Ganpati celebrations. Every lady wonders about the contemporary use of the classic Maharashtrian fabrics Paithani as the festival season begins with Ganesh Chaturthi as women flock to the markets to get their share of new saree for the puja celebrations.
Bollywood celebs like Shradhha Kapoor, Madhuri Dixit, Raveena Tandon, and a few others never failed to impress fans with their Paithani Saree looks during the Puja season. During the Ganesh Puja earlier this month and in previous years, several Bollywood stars were spotted wearing a Paithani saree. Vidya Balan, Rani Mukherjee, Esha Koppikar, Shilpa Shetty, Kajal Agarwal, and the list goes on are some of the other well-known Bollywood beauties.
Madhuri Dixit looked astonishingly gorgeous wearing a traditional saree during the puja, which caused a stir among her admirers and followers. With the teal and orange silk saree designed, the actress appeared to be channeling her Maharashtrian side. She paired the saree with a traditional Maharashtrian Nath to give the look a unique touch.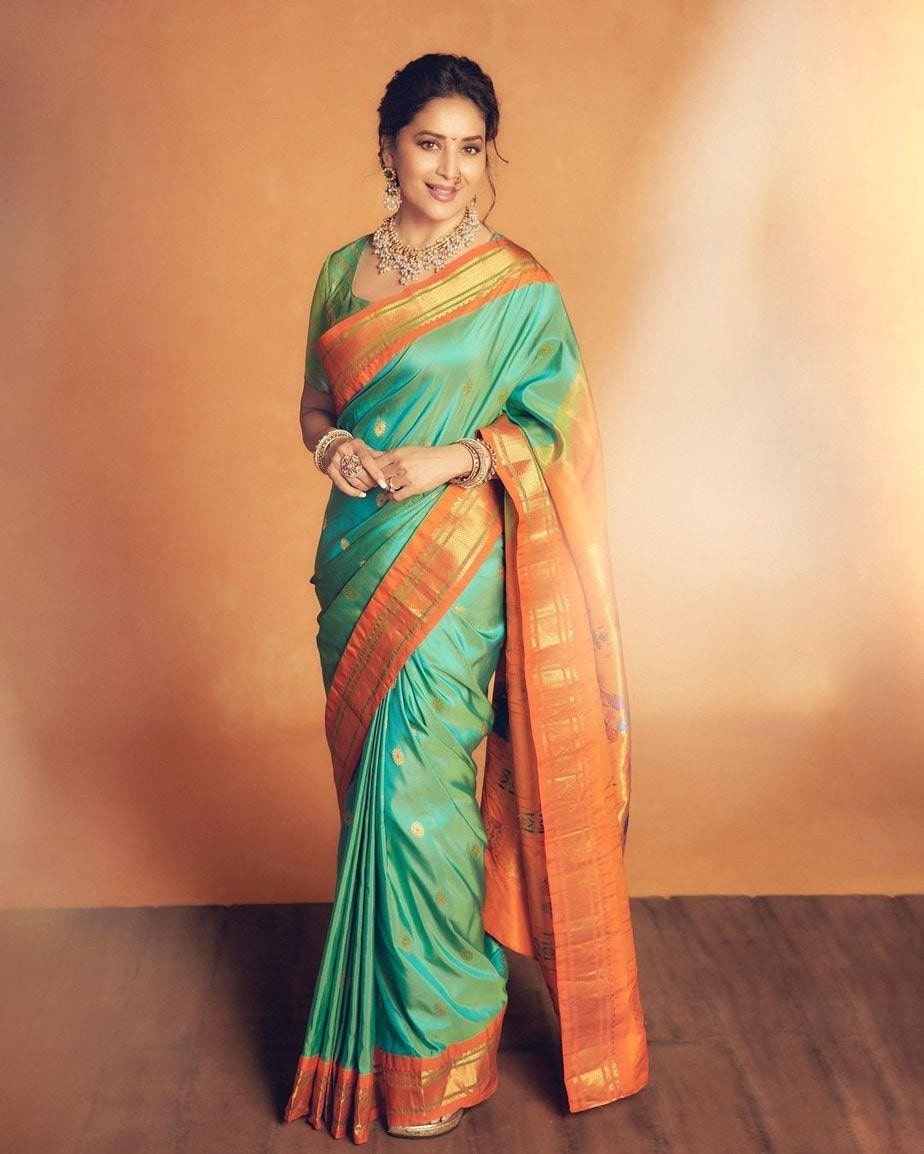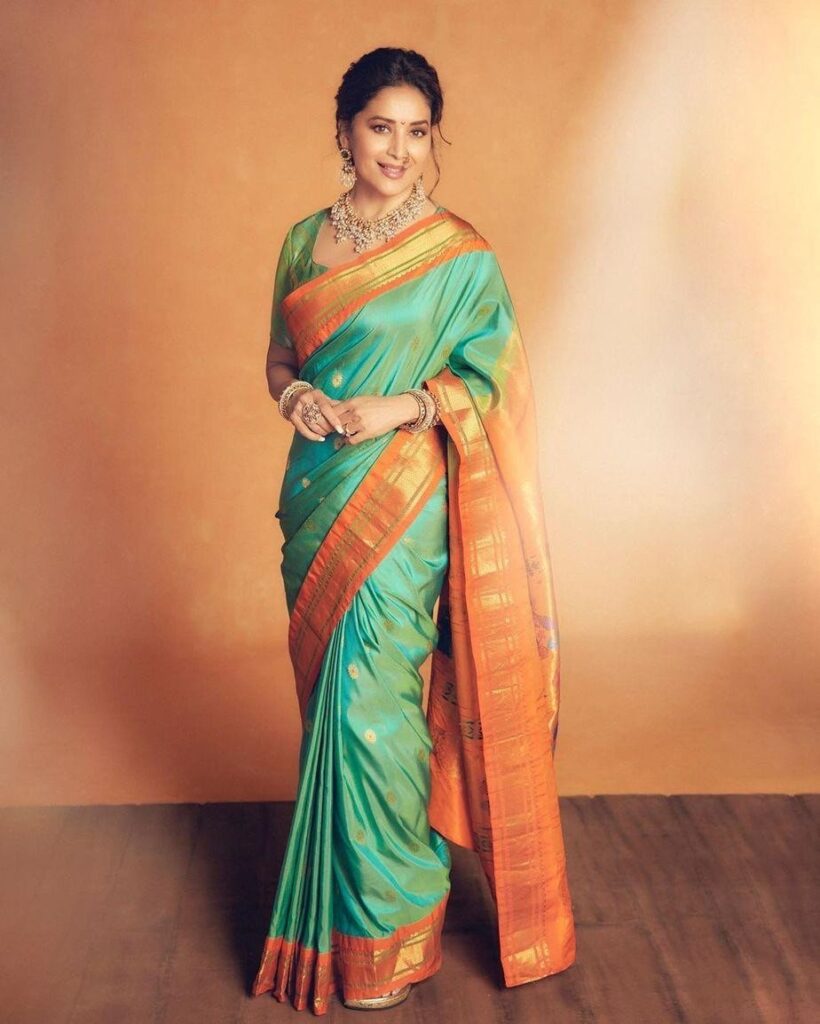 Gayatri is one of the Marathi television actresses who like to wear the paithani saree. Gayatri shared a series of photos on Instagram wearing Paithani sarees during Ganesh Puja. She looked stunning in the royal blue paithani saree with peacock embroidery. For a sharp and enticing effect, she applied warm-toned blush hues and extensively sculpted her face. Her brown eyes and brilliant red lips just added to the elegance of her appearance. The twisted hair at the front and the Gajra on her juda added to the look.