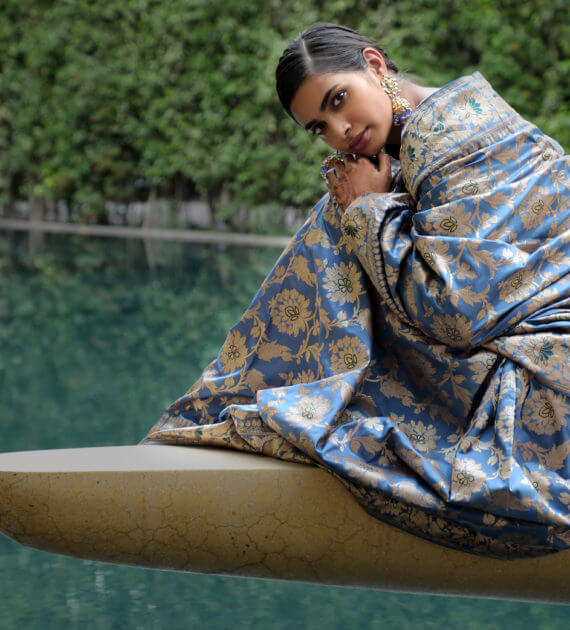 EXPLORE LUXURY MASTERPIECES
These pieces are made of techniques which require high degree of skills, perseverance and detailing. Each piece take months in making and this is why we are calling it a MASTERPIECE. As designers we lust these craft and we want these skills to be sustained and passed on to next generation.
DISCOVER LUXURY PRET
GG is a luxury prêt and fusion wear label from the house of Asha Gautam. The line blends the rich handloom textiles with modern sensibilities for a contemporary audience. GG is chic, fun and sharp. The silhouettes and cuts used are edgy, stylish and mostly 3D embroidery is used.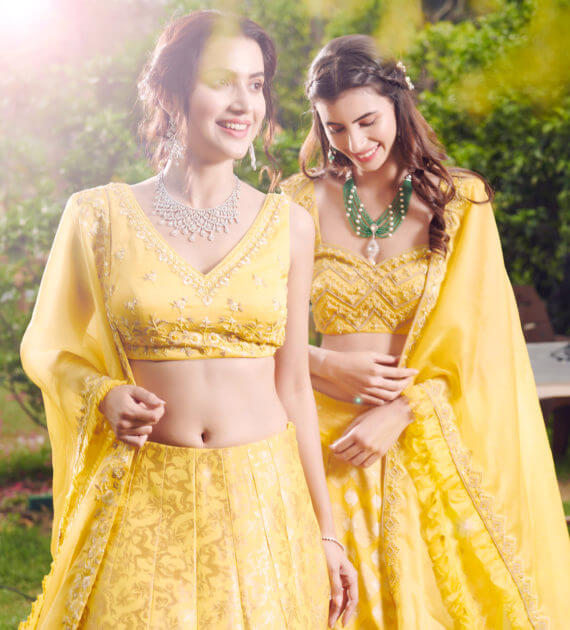 EXPLORE OUR AUTHENTIC HERITAGE SAREES
An exquisite range of Banarasi, paithani and a multitude of authentic traditionally woven sarees. These collections are a mix of pastels, festive and nude shades so we used colours such as pale blush, Cameo rose, seedling green, fox blue to black, warn sand, arctic grey to peach, lilac rose, snorkel blue. These pieces bring in a unique blend of modernity and culture
LEHENGA SETS
An exquisite range of Lehengas in Banarasi brocades, Paithani and a myriad of rich traditional textiles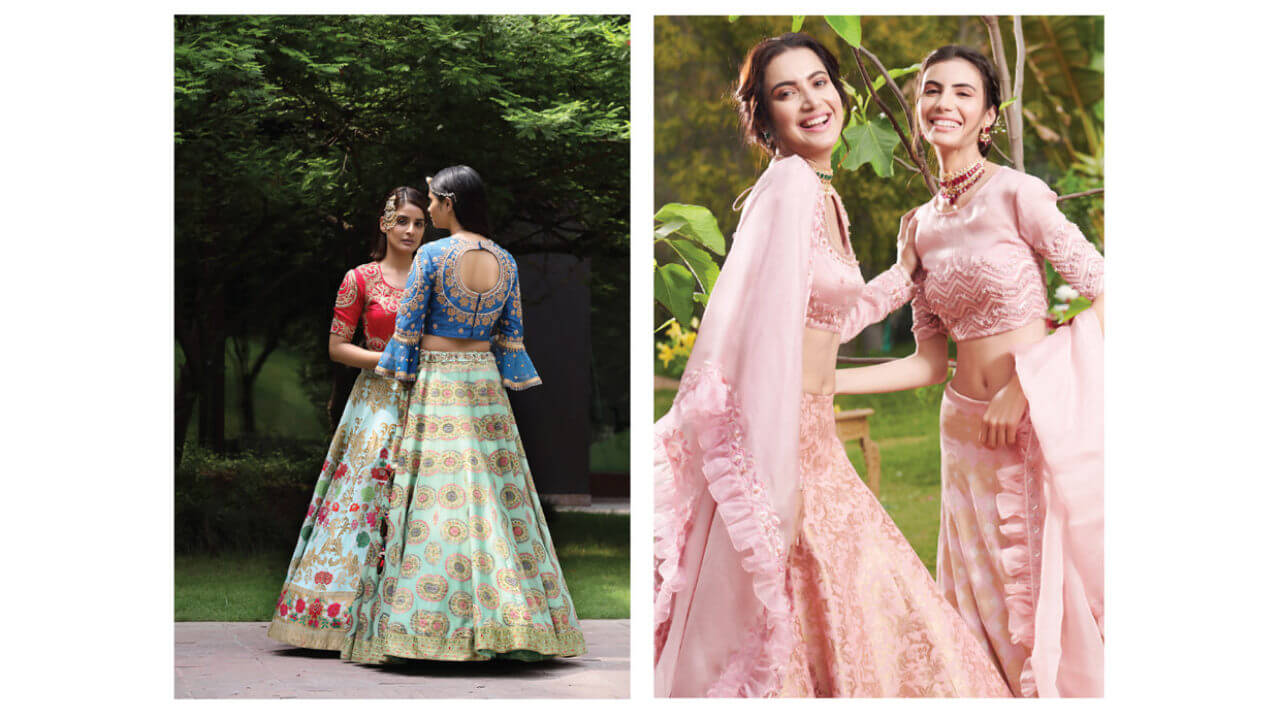 Quarantine weddings have swiftly replaced Big Fat Indian Weddings. Everyone who was at some stage of planning a...